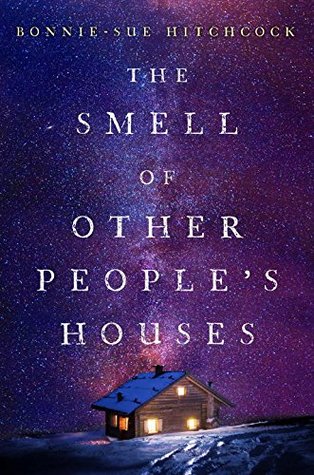 Release date:
February 23, 2016
Author links:
Goodreads
-
Twitter
-
Website
Publisher:
Wendy Lamb Books
Pages:
240
Purchase links:
Amazon
-
Book Depository
Description (from Goodreads):
In Alaska, 1970, being a teenager here isn't like being a teenager anywhere else. Ruth has a secret that she can't hide forever. Dora wonders if she can ever truly escape where she comes from, even when good luck strikes. Alyce is trying to reconcile her desire to dance, with the life she's always known on her family's fishing boat. Hank and his brothers decide it's safer to run away than to stay home—until one of them ends up in terrible danger.
Four very different lives are about to become entangled.
I fell in love with this book the moment I saw that cover for the first time last year. JUST LOOK AT IT! IT IS LIKE A PIECE OF ART! I bumped into the UK cover while looking for the purchase links for this one, and though that one is cute, I WOULD REFUSE TO BUY A PHYSICAL COPY OF THIS BOOK WITH ANY OTHER COVER THAN THE BEAUTY PICTURED HERE!
I can assure that this book is so much more than a beautiful cover though. This one was one of those books that I had a VERY DIFFICULT time putting down once I started it. The story sucked me right in, and I continually marveled in the way Hitchcock was able to intertwine the stories of her multiple narrators together.
The Smell of Other People's Houses is narrated via four alternating point of views. At the beginning, we are introduced to Ruth, who has been living with her grandmother and little sister ever since her father died and her mother checked out. Living with her strict, opinionated grandmother is not easy, and Ruth continually questions whether things will ever get better. Dora wants nothing more than escape from her home and the care of her parents, who fight and spend their days in the local bar, drinking all the little they have. Alyce dreams about a future as a professional dancer, but feels like she cannot escape the responsibilities that come with her family's fishing business. And finally, Hank and his two younger brothers don't see a future in their current home, and decide to escape, but things don't go quite as planned. As these characters try to make their lives better, their roads intertwine in interesting and touching ways.
The setting for this novel, Alaska (and Canada) in 1970s is something I have never come across before and now that I have read something set in such setting, I WANT MORE! Due to the fact that Alaska was proclaimed as a state as late as 1959, the majority of the characters in this novel have known two lives - the life before Alaska was a US state and a life after that. What I didn't know when going into this book was the fact that part of the characters are Alaskan Natives/First Nations people, which also creates an interesting differences between them which definitely adds a whole new level of awesomeness to this story.
Considering the socio-political setting of the book is also interesting, and though it is not very extensively included into this book, if you have some basic knowledge of US history, you can probably connect some events from the past to this time period. Richard Nixon was US president at the time (Ruth's friend's parents are described as Conservatives and they have a portrait of Nixon in their beautiful, pine-smelling home), The Cold War was in full force, and US was fighting a war in Vietnam. Watergate was still in a future, so in some sense, 1970 could still be seen as an "innocent" time, at least when it came to trusting the government. As mentioned, politics are not really a part of this book, so don't be worried if political narratives usually don't float your boat. For me though, while I was reading this book, it was interesting to think about what was going on in US during the time period used as a setting for this book.
While the book is narrated by four characters, there is a whole set of supporting characters that all play some kind of role in what happens. At the beginning of a book, there's a list of all the characters, and I must admit that when I saw that, I was afraid that I would get confused with such a large cast. As I started reading though, I realized that all of the characters have their own place, and it was not difficult to keep tabs on who's who.
I am one of those people who loves YA novels that have parents that actually play some sort of role in the narrative, other than being either like "cool best friends" or never there, and I must say I was EXTREMELY HAPPY when I realized how many different kind of relationships between adults and teenagers Hitchcock has been able to include into this wonder of a book. There's the relationship between Ruth and her grandmother, one between Alyce and her father, and then there's a relationship between Dora and a family (particularly the father of that family) that takes her in when she feels like she cannot live home anymore.
There is nothing negative I can really say about this book, except maybe that I wished it would have been longer, because I could have spend so much more time with these wonderful, extremely well-developed characters. Hitchcock's writing is extremely beautiful, the love she puts into creating the setting blew me away, and emotions I felt while reading this book felt so real and raw and honest. The moment I finished with this one, I had tears falling down from my eyes and I just felt happy and serene.
The Smell of Other People's Houses
gave me the best kind of reading experience a reader can ask for!